Dear Reader! Unfortunately, we did not update you with the experiences of the last 4 expedition (this happens when someone overwhelms himself), but we are going to make it up in this post and the next one.
We had 2 missions since then, in this post I am going to report about the ones in February and March. For simplicity, at many points I am going to merge the two dates.
Travelling
By the last trips we had the chance to try several direction and way for flying from Budapest/Vienna to Casablanca.
In February, we drove from Budapest to Vienna and we took a flight from there with TAP Portugal, on the route Vienna-Lisbon-Casablanca.
The journey was basically not bad, but what we messed up was that we did not go out to the city in Lisbon, did not sit into a business lounge, so the 4-hour transit had a deep impact on us. Otherwise TAP Portugal had a fair service with clean airplanes, punctual schedules and delicious wines on board.
For the March trip, we booked a discount trip by Turkish Airlines and Royal Air Maroc on the route Budapest-Istanbul-Casablanca. For the first sight, the distance and the 6-hour transit in Istanbul might be astounding but the service on board and the business lounge in Istanbul made the trip quite enjoyable and tolerable.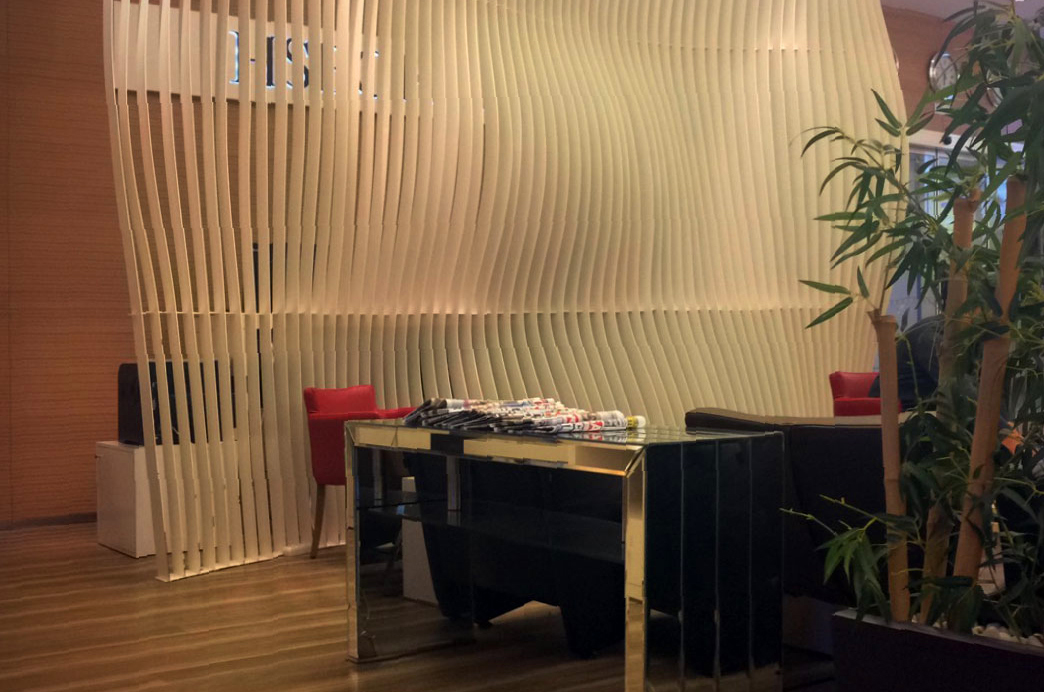 Networking, friends
Based on our experience, if one travels to Morocco, will not feel lonely. On one hand, there is a young, dynamic diplomat team at the Embassy, who are really nice and helpful. E.g. they have also created 2 Facebook groups:
On the other hand, if one travels there because of business, can also get valuable and useful help from the Embassy.
We met local business men who also came to drink a coffee or have dinner with us with pleasure, we can even organize some program together. They are very helpful, it worth it to listen to their advices and if they recommend someone and it really worth it to accept the contact, because we had the impression that they do business conscientiously and fair. That's how we got an office, company and bank account.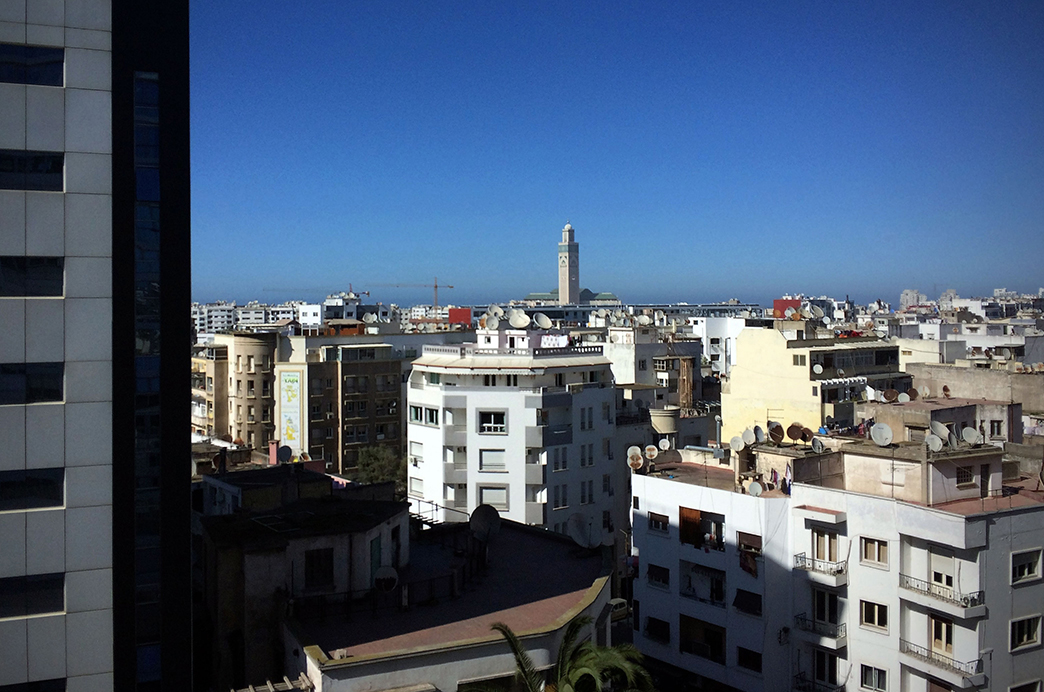 Company set-up, office
Our kind Moroccan friend recommended us an accountant. As we contacted him personally, we saw that he is an accountant for many international companies and he is well-informed about the local conditions.
Since we found him likeable, we entrusted him with the company set-up and its bookkeeping.
Our accountant recommended a real estate agent, whom we entrusted with looking for a building for our office.
Everything was in line with the plans. My experience is that they prepare everything on time, you do not have to wait for anything, no improvisation needed and everything goes smoothly.
The company was set up according to the agreement, we opened a bank account and transferred the share capital.
The real estate agent found exactly real estate we dreamed of and its price was also what we imagined.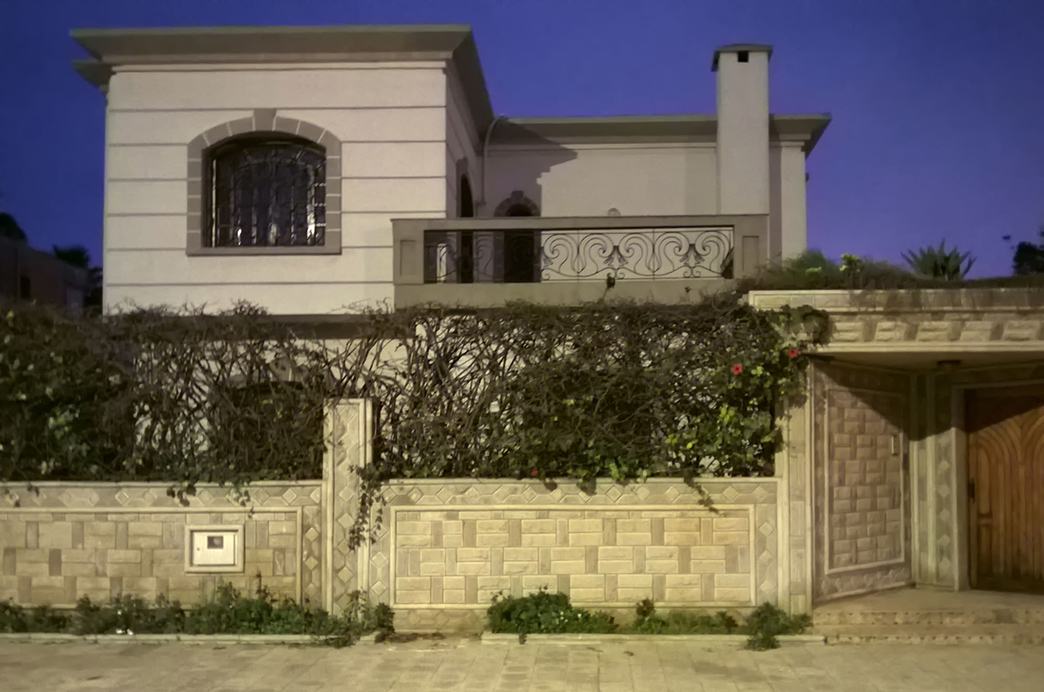 We chose a great villa with 660 square meter useful area, 450 square meter garden and a pool. The ground floor is perfect for an open-space office, there is a meeting room in the basement and we can rest in the 4 bedrooms upstairs.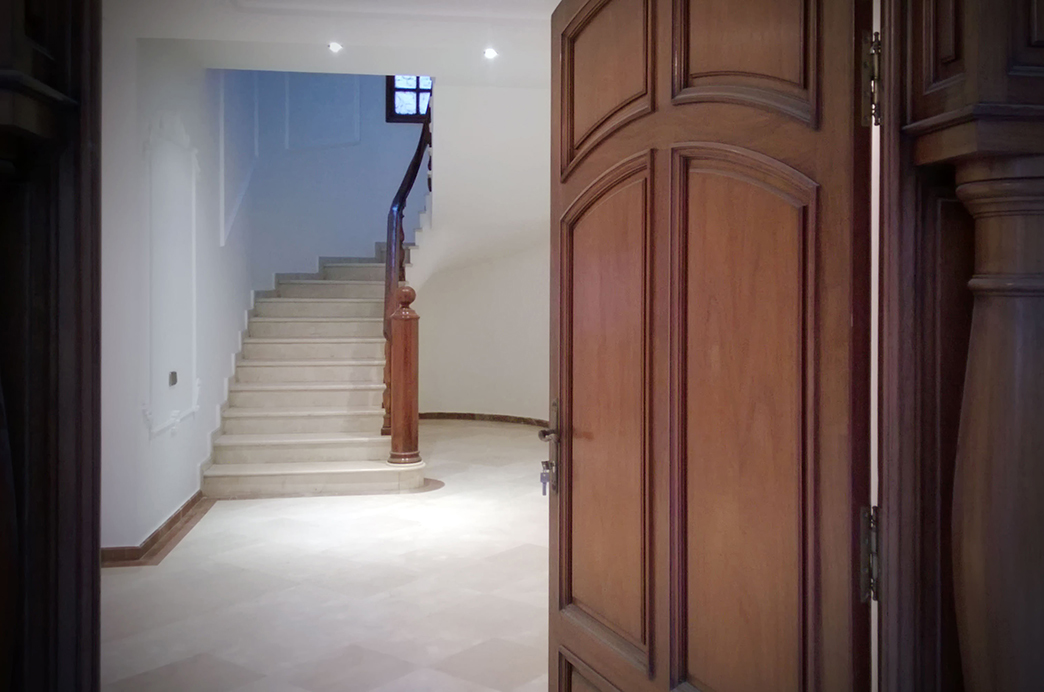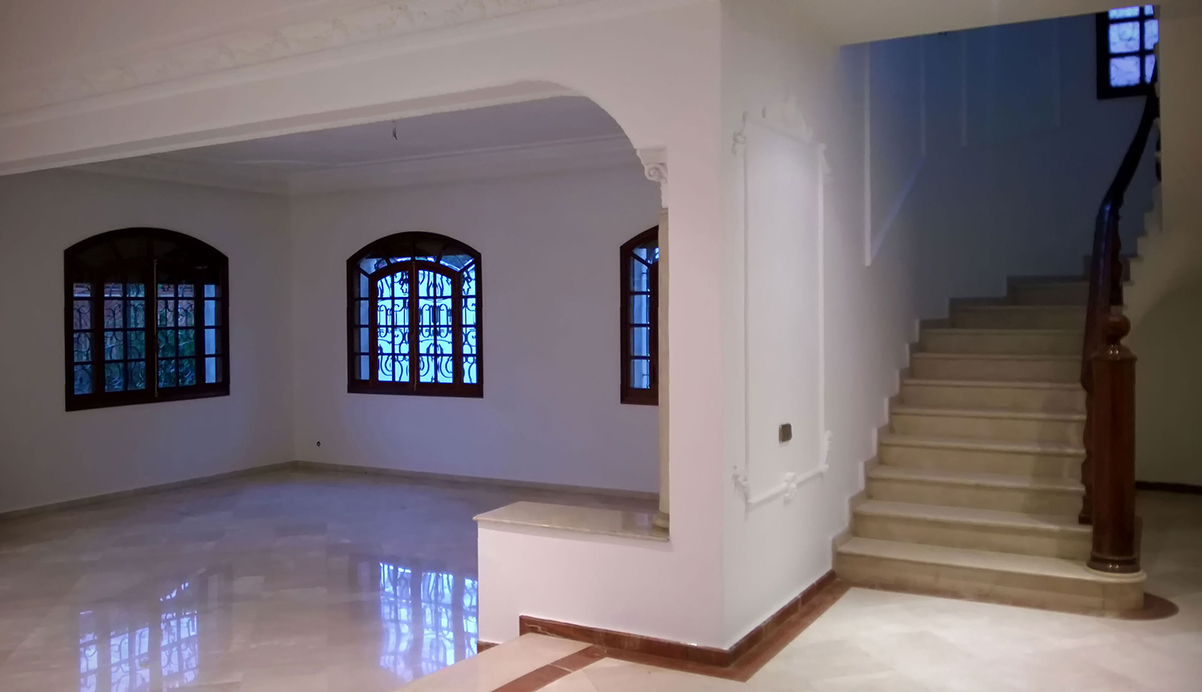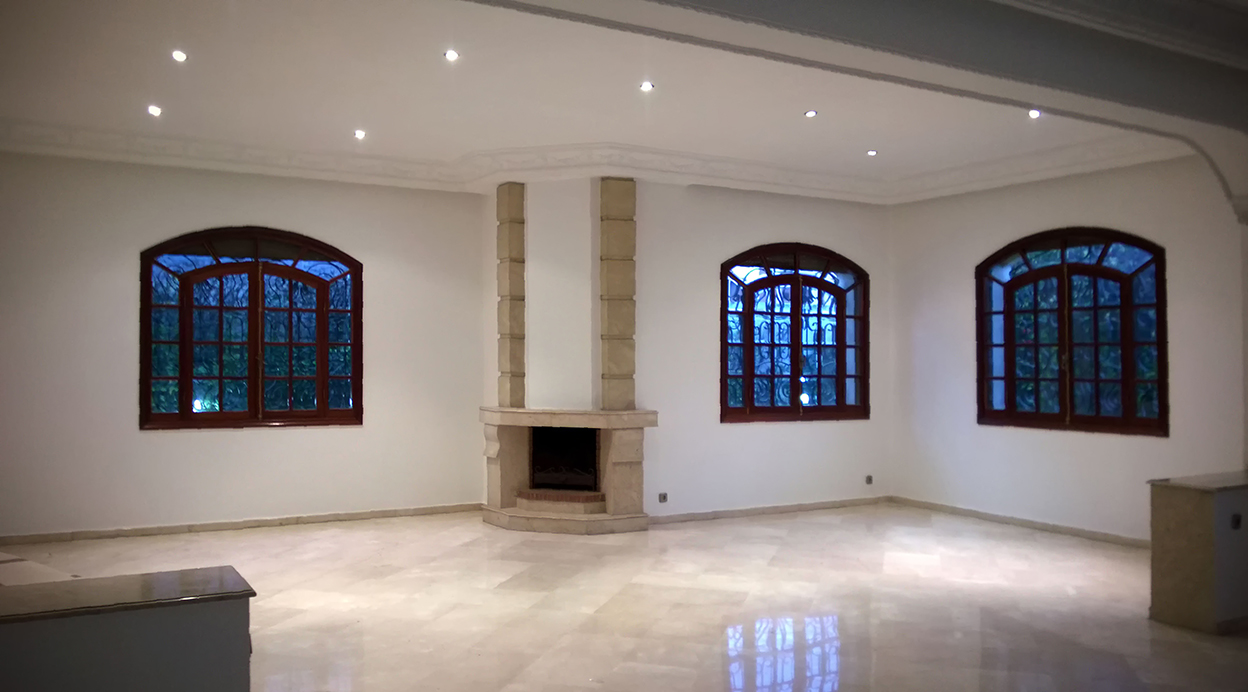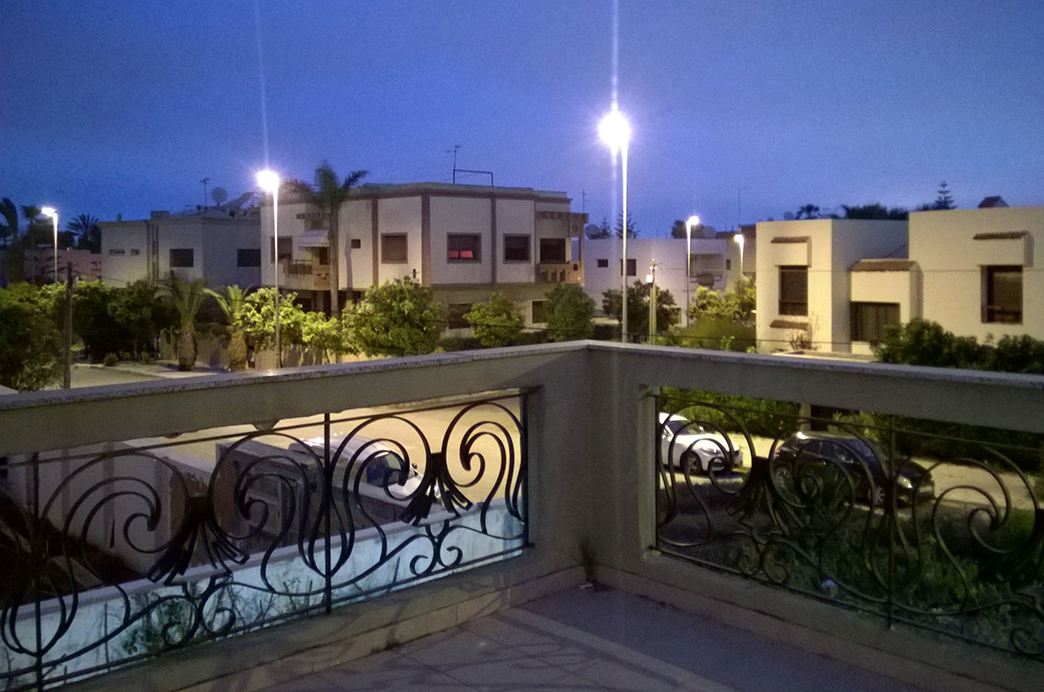 The first colleague
The HR company Rekrute.com has also done an excellent job. After a multi-turn selection we chose an office manager, she is working there right now.
The next milestone is furnishing the office and recruiting and hiring the programmers. Here I would like to note that if someone is reading our blog from Morocco and would like to apply for a job, can do it here: http://webgarden.eu/en/career#
Public transportation, leisure, everything else
I would like to share some more good impression about Casablanca, which are not closely related to the main topic but are notable.
Our friend, Mohamed showed us one of the best restaurants in Casa, which is the Le Cabestan ocean view. Its website is:  http://www.le-cabestan.com/
This is a restaurant with an ocean view, great foods and drinks, plus I think the bath room with an ocean view through glass walls must be among the top 10 toilets.
You can also find the iconic restaurant Rick from the movie Casablanca, but it is always so full, we could not book a table yet.
There is an excellent rail transport (at least between Casablanca and Rabat), floor trains are leaving every half an hour and the first class-ticket costs about 6€. The train is silent, air-conditioned, clean and punctual – if there is no construction.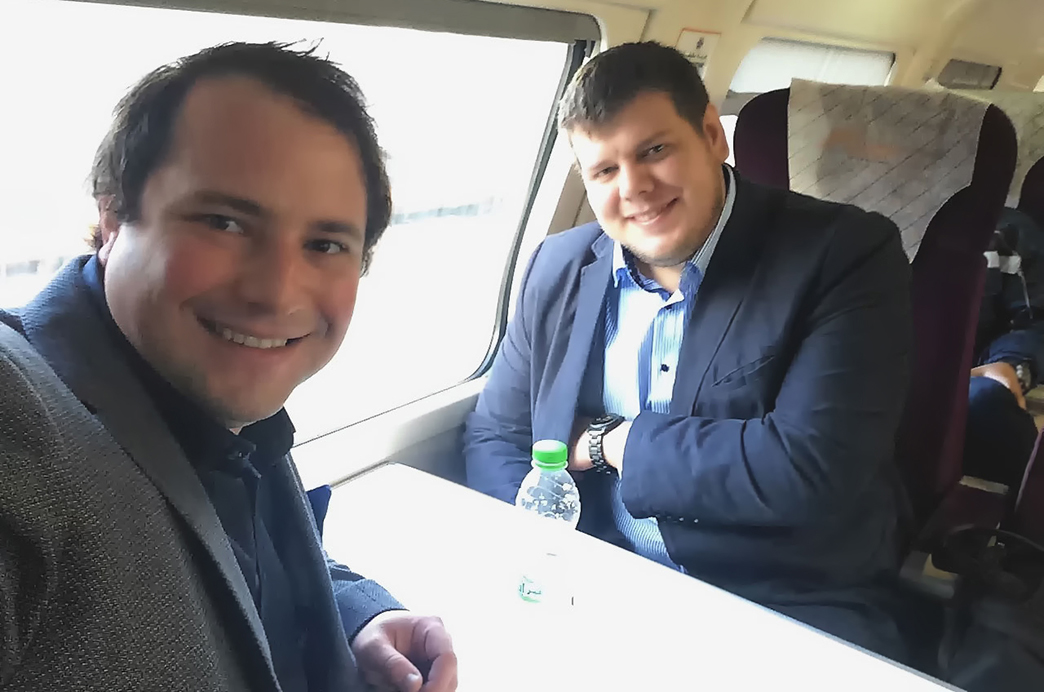 About the internet: at 6 pm we went to Maroc Telecom, ordered a 100Mbit internet (through optic cable) and the next day the optic cable was already in the villa.